DeFi platform Chainlink has traded well at its record levels in 2022 as investors maintain caution in the crypto market. Following a broader crash on Thursday, LINK fell by another 5% and hovered around $6.5 support on Friday morning. Although downside risks were still intact, timely whale purchases might shield the market from further losses over the weekend.
Since seeping below a major demand area of $13.5 in late April, bears have wreaked havoc in the Chainlink market. The price has declined by as much as 60% since then, and there wasn't much to be optimistic about from a technical perspective. The candles were trading below their 20, 50, and 200 daily SMA's while the RSI was languishing around 35. Such developments showed that LINK's downside risks were growing each passing day.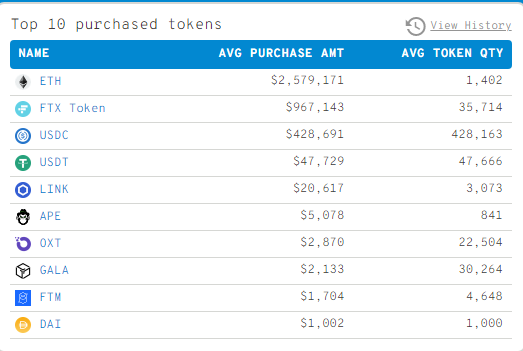 However, whales, who control over 60% of Chainlink's circulating supply, appeared to ignore the overhanging risks. According to data from Whalestats, LINK was amidst the most purchased tokens and most used smart contracts on the day. The average amount purchased by the top Ethereum wallets was a little over $20,600.
Now, whale purchases can tend to get erratic and it's not necessary that a discounted price would always grab their attention. For instance, Shiba Inu, which is one of their largest holdings among the top ETH whales, did not garner much attention from the whales even after a 9% daily decline. So why were whales purchasing LINK tokens? Institutional adoption may be one possible reason.
Adoption remains headstrong
Despite downturns in price, projects haven't been dissuaded from adopting Chainlink's price feeds – one of the biggest arsenals in its ecosystem. Recently, lluvium, a well-known metaverse game, announced plans to utilize Chainlink's services. The integration will allow users to accurately price digital lands of its metaverse during sales and purchases.
On Wednesday,  Amber Group, a popular blockchain infrastructure platform, collaborated with Chainlink to help power its digital asset services with a range of financial market data.
Chainlink 4-hour chart
Even though Chainlink's daily chart was indicative of further losses, whale purchases could bring about a change in investors' sentiment, especially if a dead at bounce is observed over the weekend. Hence, a more logical bet would be to wait for a close above an important level and then long LINK rather than placing short bets.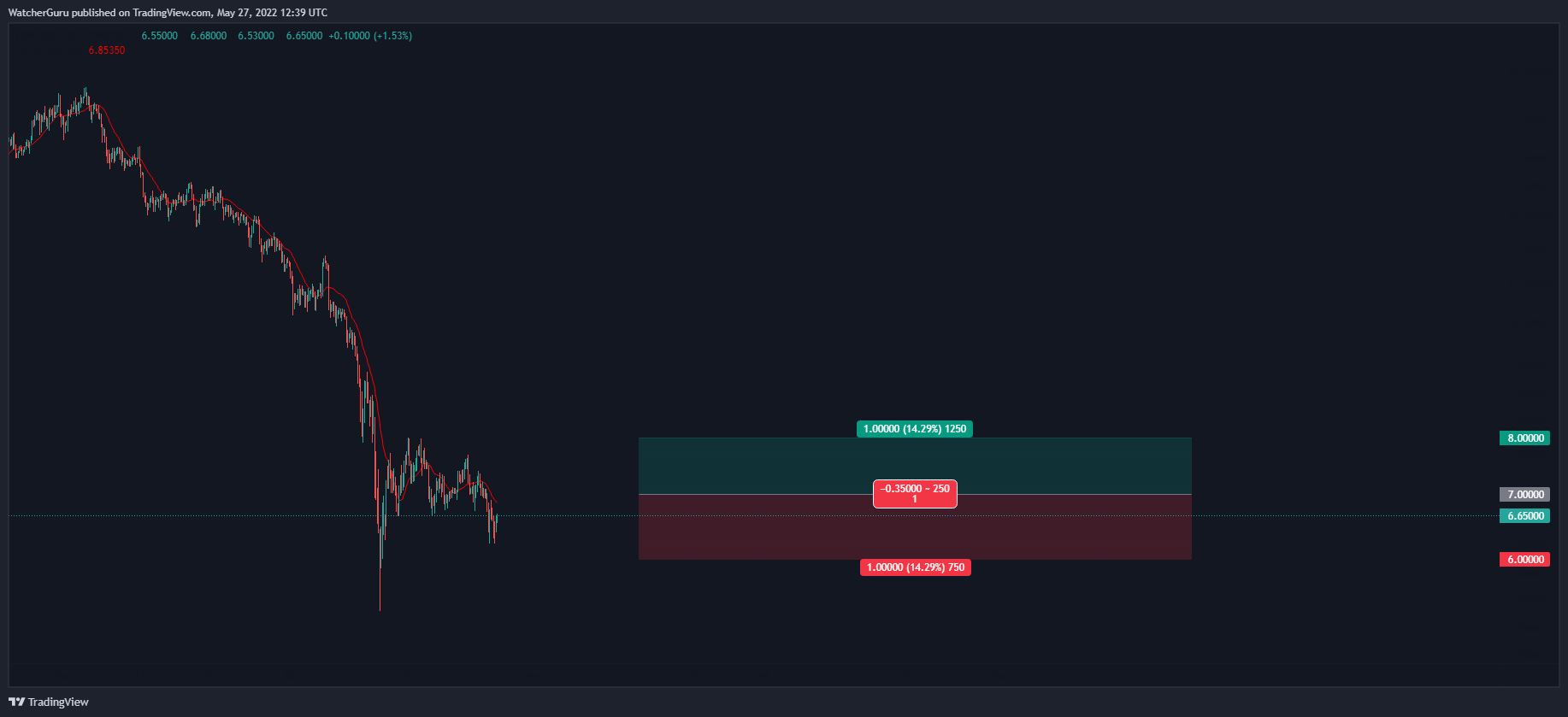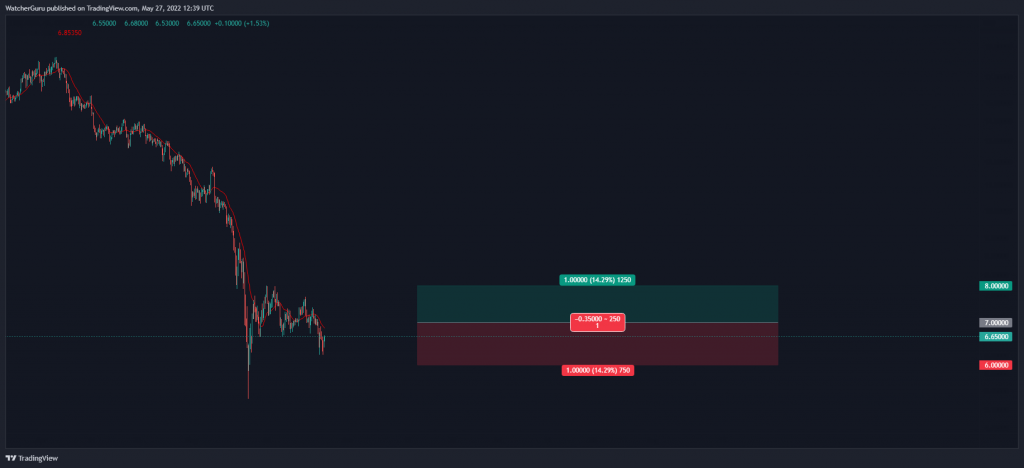 Traders can take up long calls at $7, slightly above the 4-hour 20-SMA (red), and cash out at 15 May's high of $8. A stop-loss can be kept at $6. The trade setup carried a 1 risk/reward ratio.
Credit: Source link