Chainlink's token distribution is fairly whale-dominated when compared to most other top cryptos. At the moment, more than 60% who HODL LINK are large market participants. Retail and investor volume contribute to the remaining 40%.
Owing to the same, Chainlink has been quite receptive to whale transactions. Purchases have aided in pushing up the price of the asset, while sales have managed to pull down LINK's valuation in the past.
Of late, whales have been accumulating the #27th ranked token. The number of addresses possessing more than 100k LINK has shot up from 327 to 366 over the past year. Bringing to light the said trend, analytics platform Santiment tweeted,
"… the amount of whale addresses holding 100k or more LINK has increased substantially, up +11.2%, despite the falling prices."
Time to expect a rally?
Even though the said trend is bullish, it should be noted that Chainlink has taken a very long period to note a rather minor uptick on the accumulation front. As highlighted above, the said trend has been in play since last year, yet LINK's valuation has hardly shown any optimistic reaction. Over the past year, the token's price has lost more than 86% of its value by dipping from a double-digit high of $53. At press time it was trading at merely $7.51.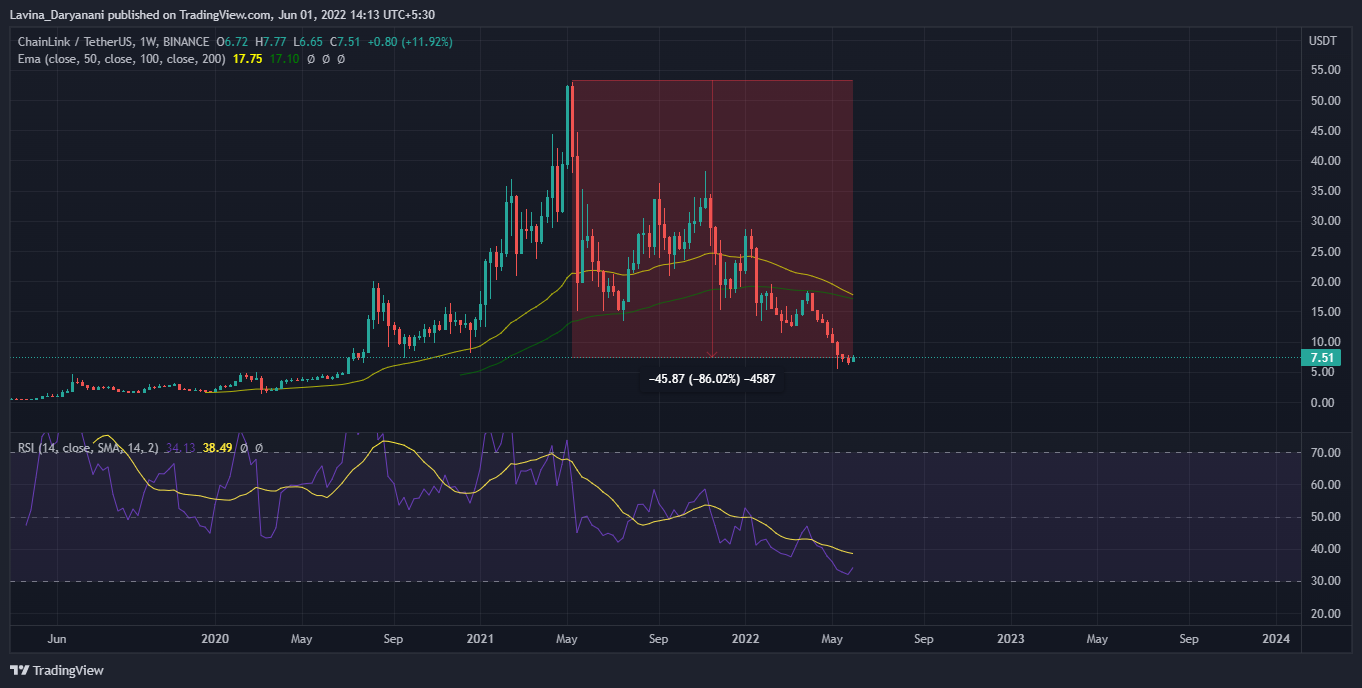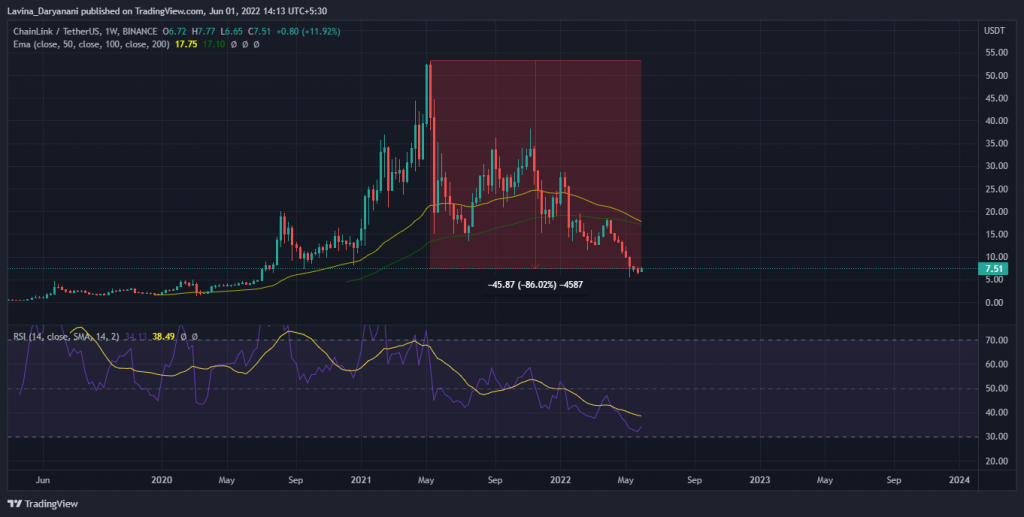 After losing most of its value, people from the space are asking only one question – how much lower can LINK stoop? Well, at this stage, it should be noted that close to half the addresses possessing LINK are in loss. And, the token is currently on the verge of stepping into a stiff resistance cluster extending from $7.52 to $7.71.
In the said range, over the 6.18k addresses have purchased a total of 2.44 million Chainlink tokens. After remaining in the loss for all this while, when their buy price and the market price break even, they'd be triggered to sell their HODLings or at least partially cash out. Thus, if the sell pressure ends up intensifying at that stage, then LINK's rally prospects would be hindered.
In all, it doesn't look like Chainlink's time to take off has arrived yet.


Credit: Source link