With Bitcoin stabilizing around $22k and Ethereum at $1.2k, the broader crypto market was seen taking a breather at mid-day on Tuesday. With participants remaining divided at this stage about the market's next move, prominent large participants like 'BlueWhale' already seems to be pretty sorted out and have been amassing tokens.
Whale data tracking platform WhaleStats brought to light that the aforementioned prominent Ethereum whale ended up buying a whopping 536 billion Shiba Inu tokens worth $2.89 million around 15 hours back.
Whales usually mass buy and sell tokens within short periods to encash the price fluctuations and earn quick gains. Given that 15 hours have already passed since the large purchase took place, and SHIB has appreciated by approximately 7% in the said timeframe, it'd be interesting to see if BlueWhale's wallet still possesses the Shiba Inu tokens or not.
Per blockchain data, the whale's wallet had only a total of 34,070,809,433.35 SHIB tokens valued at $283,349 at press time. This essentially means that a major chunk of tokens was sold and profits were reaped, despite the wobbly state of the market.

What are other top whales upto?
The overall sentiment amongst the top 100 Ethereum whales has didn't seem to be optimistic. Per the Whale Fear and Greed Index, "extreme fear" continued to persist in the market even on Tuesday, with the indicator flashing a reading of 18.
However, the number of buyers among the top 100 managed to slightly overshadow the number of sellers, bringing to light the said a fair share of the said large players continue to intend to earn quick gains by placing speculative bets on tokens.

Leaving aside Shiba Inu, the top Ethereum whales were also seen indulging in other token transactions. At press time, LINK remained to be the most traded token, while MANA and FTT were the most widely held tokens and the biggest token position by dollar value respectively.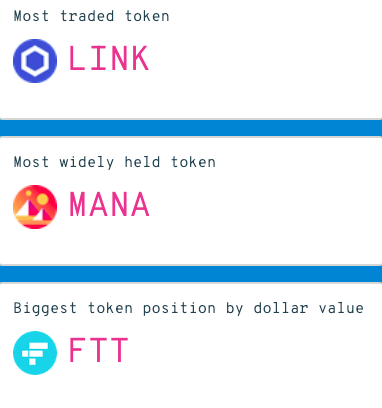 Credit: Source link