With Bitcoin consolidating around $30k, the entire crypto market has sort of coming to a standstill. Over the past few days, no major deviation has been noted on the price front for most top crypto assets. On the metric front, however, Ethereum has been cackling.
Consider the state of its network growth, for starters. Towards the end of last year, this metric created a local peak but started dripping right after. Of late, the growth has sort of stunted and Ethereum is currently seeing its lowest levels since April 2020.
After bringing to light that this metric is down by 62% from its ATH, Santiment tweeted:
"ETH is still seeing very low levels of new addresses, the lowest in over 2 years."
Leaving aside network growth, Ethereum's transaction volumes have also shrunk substantially on the macro frame. As can be seen from the chart affixed below, this indicator's reading has been on a downtrend since last year's May.
At the beginning of the week on 5 June, it went as low as 1.22 million ETH—a level not seen since Mid 2020. At press time as well, the number was hovering in the 1 million to 2 million brackets.


Without the support of market participants' activity, Ethereum would find it challenging to stride forward during the weekend. If the said sentiment persists, then ETH would first drop to $1670. Thereon, if the degree of bearishness intensifies, it could subsequently fall to $1400, but would be given a chance to save itself around $1530.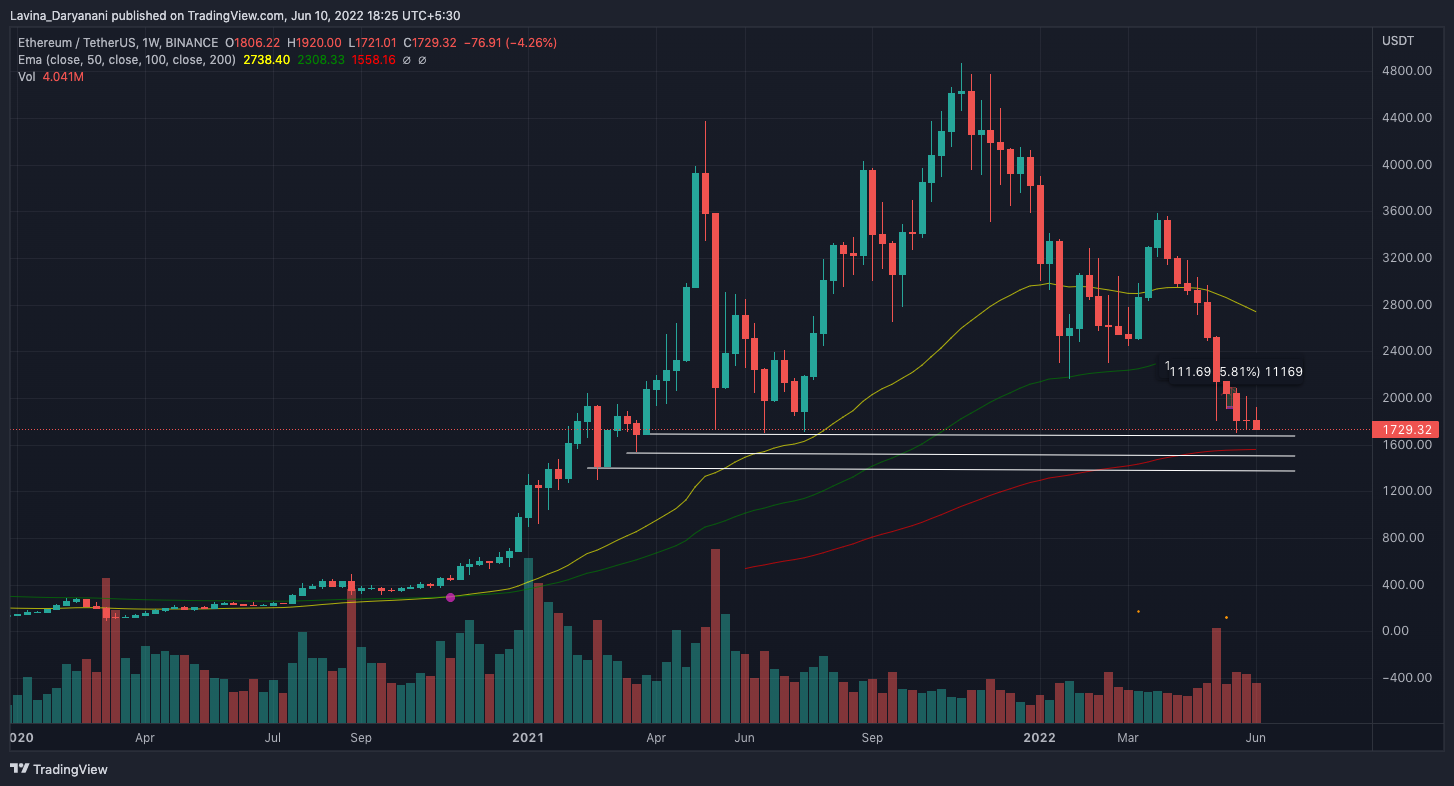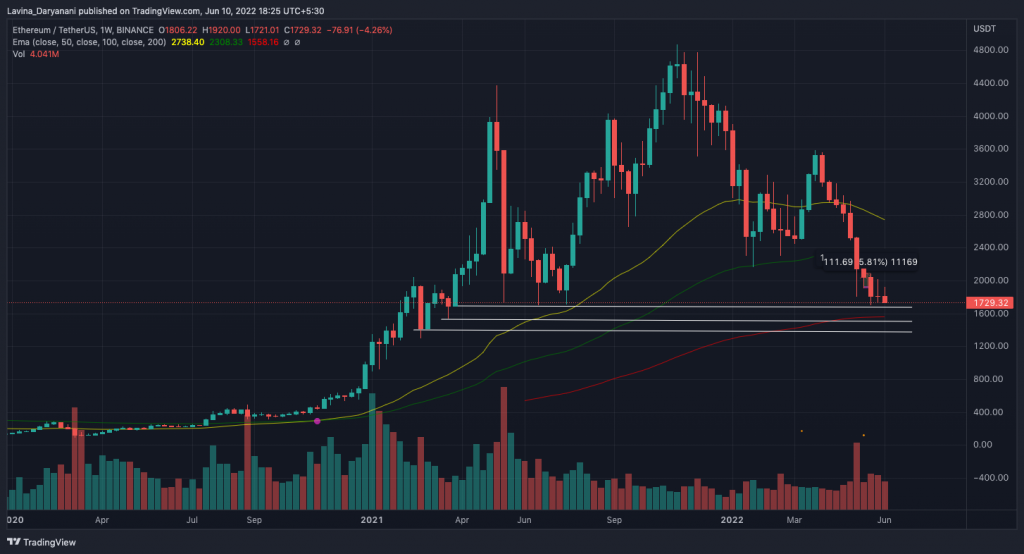 Is there no way out for Ethereum?
Having said that, it should also be noted that there are still recovery hopes. Santiment brought to light an interesting trend w.r.t. the HODLing ratio the top exchange v. non-exchange wallets, and how the same could help Ethereum hold fast. The on-chain analysis platform tweeted:
"Ethereum's top 10 non-exchange vs. exchange addresses are maintaining a high ratio of ETH owned over the top 10 non-exchange whales. With a tremendous 3.4x more coins held, there still appears to be a belief that prices can stabilize."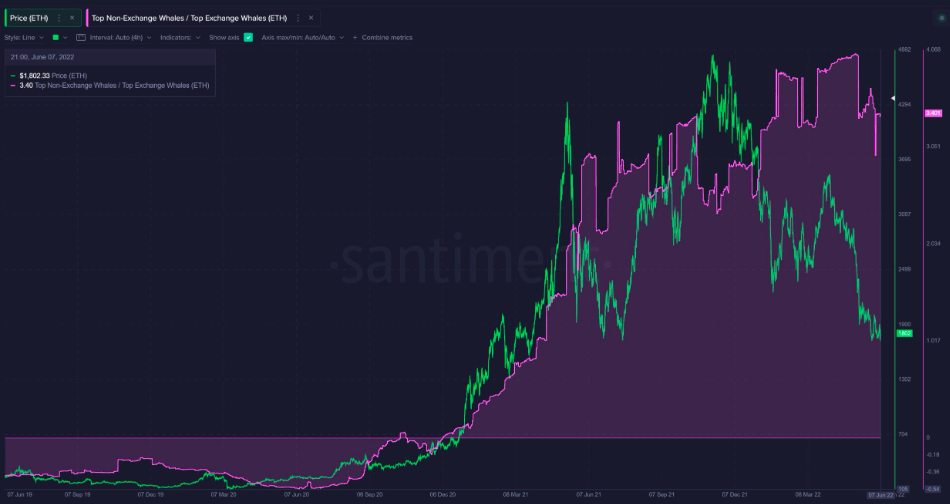 Alongside, it should be noted that Ethereum shares a correlation of 0.87 with Bitcoin and any sort of positive action registered by BTC during the weekend would rub off positively on ETH.

Credit: Source link