With crypto's decoupling from recent lows, XRP has followed the broader market trend, rising by 14% over the last 48 hours. However, the gaining spree might not stop here. Based on its technicals, XRP could surge by 22% and hit $0.53 should a key breakout materialize going forward.
XRP 4-hour Chart
Tracing XRP's movement in May shows an active symmetrical triangle on the 4-hour time frame. The technical pattern, characterized by two sloping trend lines, indicates an incoming price swing after a consolidation phase.
Now, technically speaking, a symmetrical triangle breakout can occur in either direction but indicators can help one understand where the price would be headed.
The first bit of information comes from the 4-hour RSI. The index, which gauges market momentum, traded below 55 for nearly 3 weeks leading up to 30 May as bears controlled the market. However, the index finally rose past 55 and spiked to a 2-month high on 31 May. The development indicated that bulls were now pulling XRP's strings.
Furthermore, positive readings on the RSI were supplemented by a crossover between the 4-hour 20-SMA (red) and 50-SMA (green). Referred to as a 'golden crossover', the signal is often observed before an uptrend and traders consider such readings to place early buy orders.
While XRP's internals was looking optimistic, what about factors such as network growth which also have price implications? The data was mixed out here. As per an earlier analysis, XRP showed signs of accumulation but there wasn't much network activity supporting a price hike.
How to trade XRP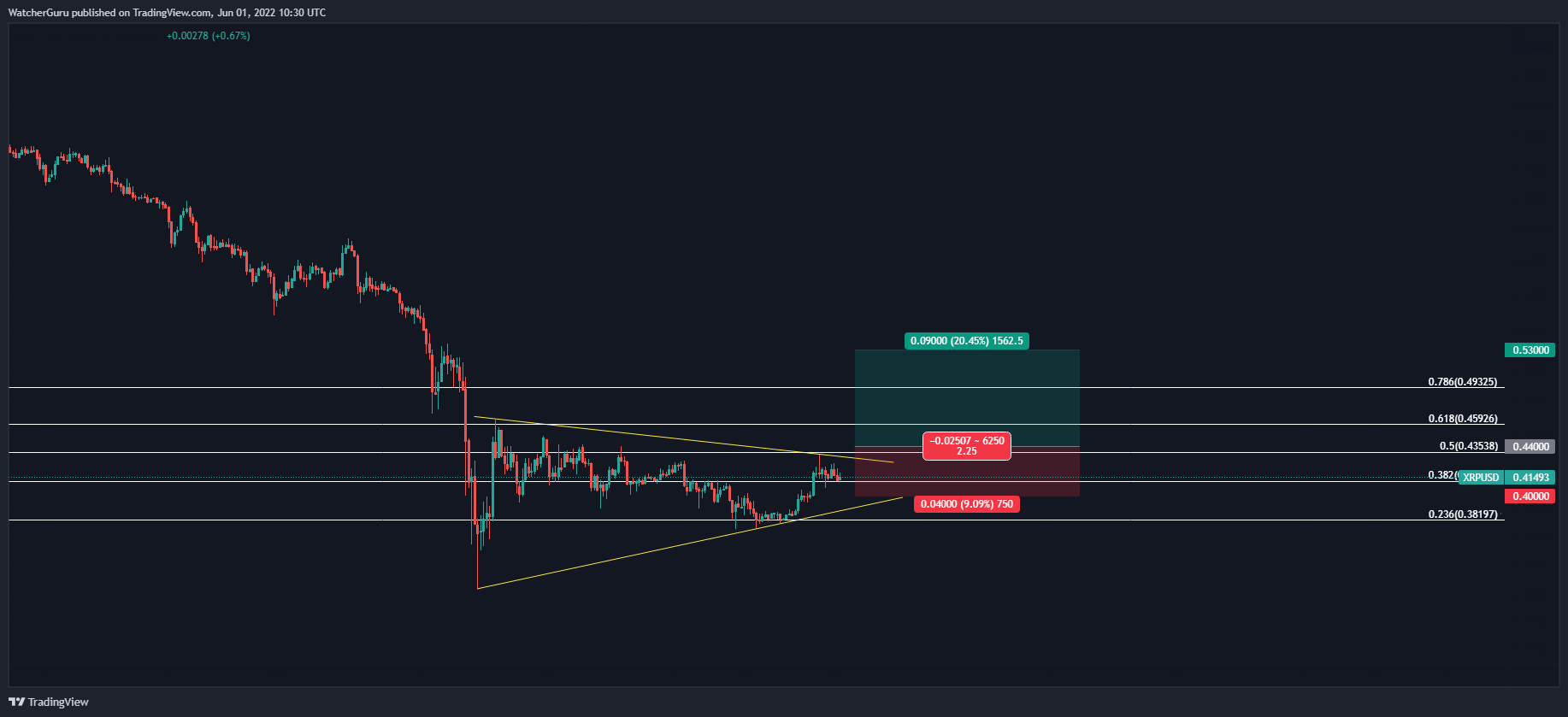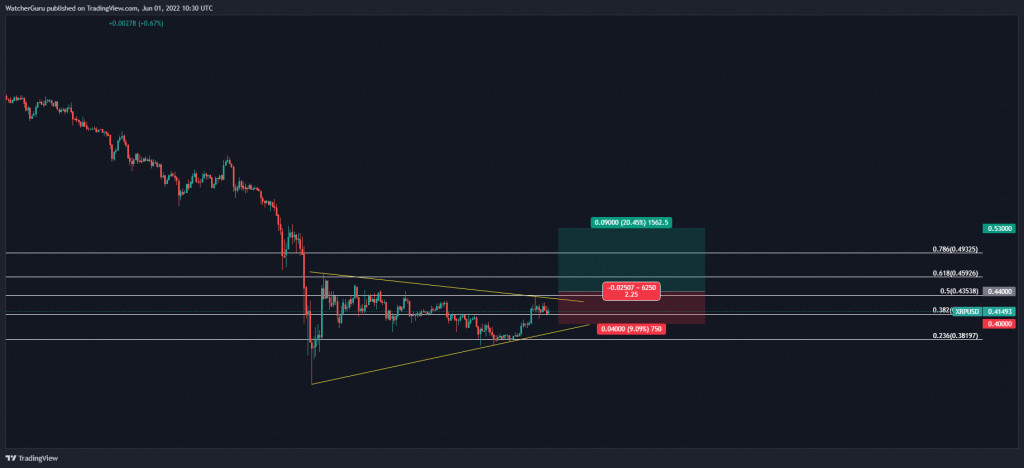 Since there were some bearish arguments as well, the safest way to trade XRP would be to wait for a breakout before setting up trades. Should XRP rise above the 50% Fibonacci Retracement level, the price can shoot up to its 10 May swing high of $0.53, based on the target set by the symmetrical triangle.
To capitalize on the same, one can place buy orders at $0.44 and cash out at $0.53. A stop-loss can be kept at $0.40. The trade setup carried a 2.25 risk/reward ratio.
Credit: Source link