Polkadot's core protocol development activity reached an all-time high at the beginning of Q3 2023. In fact, it has managed to stay ahead of projects like Ethereum, Chainlink, Cardano, etc. on this front. At press time, the number of core developers working on the project was above average.
Despite having credibility on the development end, Polkadot has weak on-chain activity. Data from Token Terminal revealed that the active users [weekly] have been hovering below 20,000 of late. This is a significant drop when compared to its 365-day high of ~181,000 registered in December 2022.
Also Read: When Will Bitcoin Reach $100,000?
DOT Price
On the price front, DOT is currently trading at a level that was last registered in 2020. DOT's trade volume has significantly shrunk with time, bringing to light the diminishing interest around the current price levels. In fact, the Visible Range Profile indicator pointed out that DOT had registered a significant chunk of trades in the range between $5 and $5.4. Contrarily, it has been the least appealing to market participants at its current $4.
On a weekly basis, DOT has been engulfed within the demand zone, from where it initiated two significant pumps during 2021's bull run. The first one transpired after a brief liquidity collection within the zone, while the second bounce emerged right after the price tested the zone.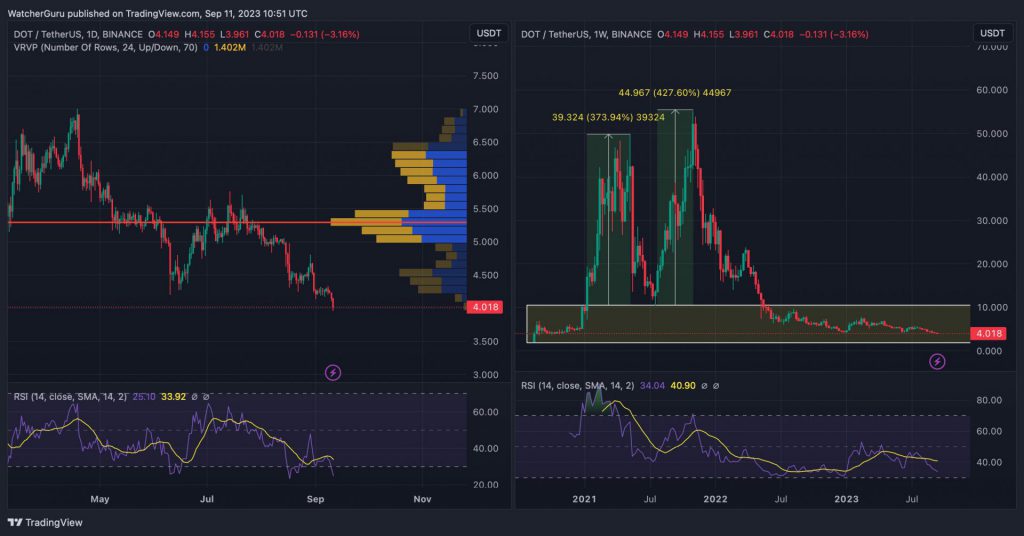 Also Read: 70% Vs. 500%: Warren Buffet's Berkshire Underperforms Bitcoin
From its $55.09 peak registered in 2021, DOT is down almost 93%. For the asset to bounce back again, two factors hold the key. First, the funds need to start flowing into the DOT ecosystem, and buy volume needs to rise. That would likely happen around the $5 'appealing' level highlighted above. Second, the asset will have to breach past the demand zone roof at $10.3 to trigger a recovery Claiming these targets is far-fetched for DOT over the short term. These targets are from a mid-term perspective, and it could take weeks for the asset to clinch them. Until then, investors are advised to exercise caution and not get euphoric at minor relief rallies that materialize midway.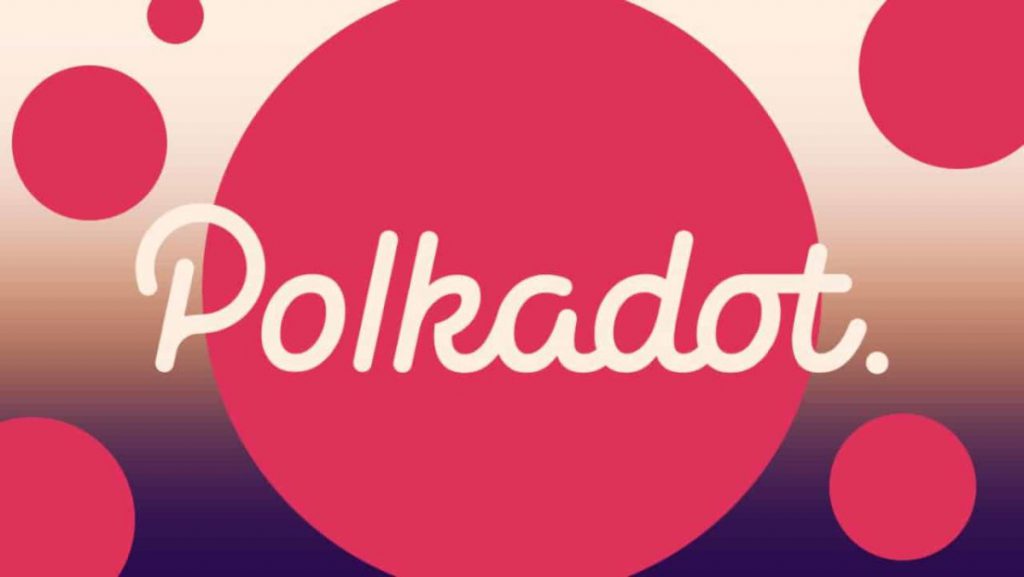 Also Read: 74% Americans 'Stressed' About Personal Finances: U.S. Dollar to Drop?
Credit: Source link