Some large investors withdrew Terra-related investments as the Terra USD (UST) stablecoin began to lose its peg, according to Jump Crypto, a corporation strongly connected to the now-dead Terra network. Small investors, on the other hand, continued to purchase during the collapse. Jump Crypto, the crypto subsidiary of Chicago-based Jump Trading, issued a report on Terra's breakdown in early May on Thursday, which included this revelation.
Until recently, the company has kept relatively mum regarding Terra's demise, including how Terra's backer, Luna Foundation Guard, will distribute its remaining assets to recompense UST customers, as well as the actions it took in an unsuccessful attempt to restore the coin's 1-to-1 peg to the dollar.
While Kanav Kariya, the president of Jump, is listed on the foundation's website as a member of its governing council, the report makes no mention of his company's involvement in the stablecoin saga.
However, the findings, which are based on publicly accessible blockchain transactions show that some major investors sold their positions in Terra's UST far sooner than many smaller investors, demonstrating that cryptocurrency remains a game for big players.
Jump Crypto confirmed findings in a previous investigation by Nansen, a blockchain analytics platform, that several wallets, including one linked to crypto lender Celsius, were "important" when the dollar peg fell, resulting in the blockchain unraveling.
While some significant UST depositors moved out of Anchor as early as May 7, according to the Jump Crypto report published by academics Nihar Shah and Maher Latif. However minor depositors increased their exposure between May 7th and May 9th. According to Jump, UST outflows from Anchor had a crucial role in further separating UST from its peg.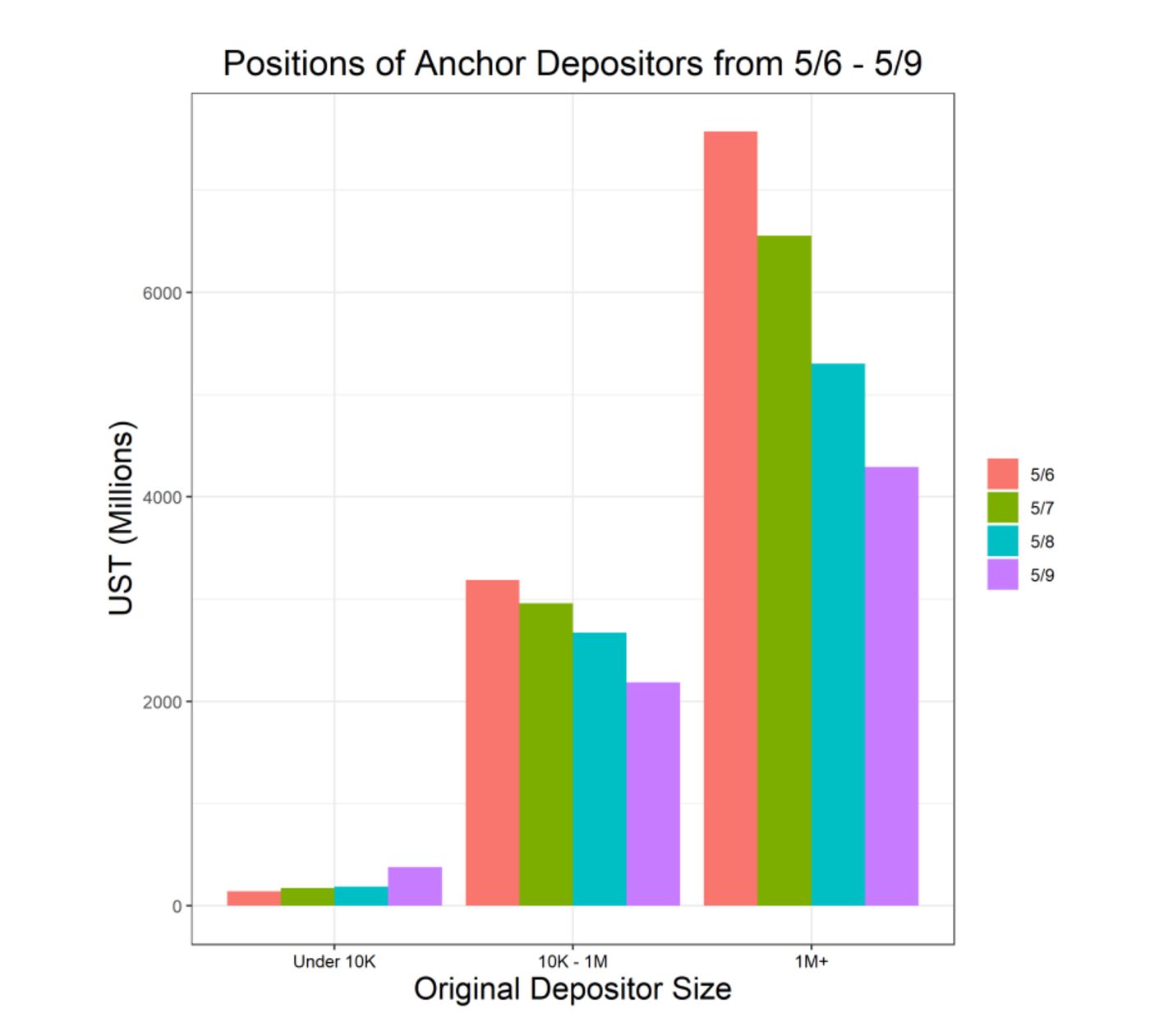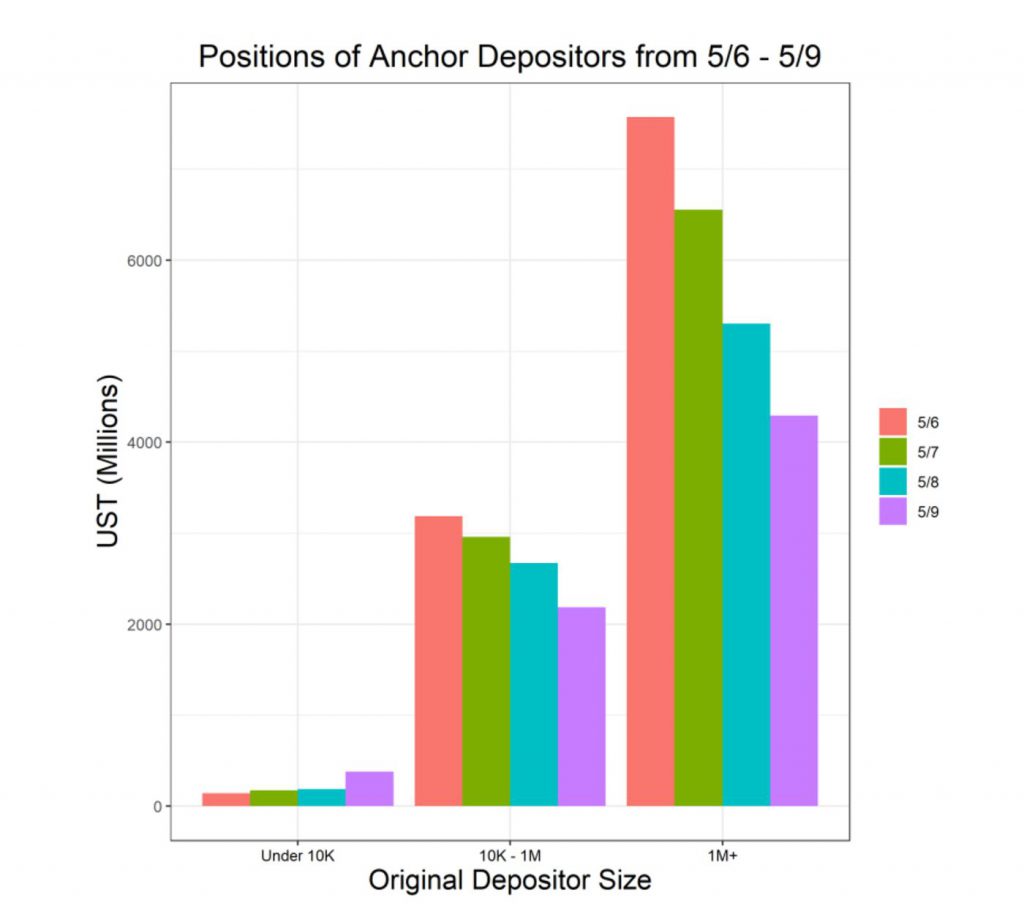 When the dollar-peg slip first occurred on May 6th, large depositors were able to run down over 15% of their Terra-UST position in Anchor very instantly, whereas small depositors, or wallets with less than $10,000 in Anchor as of May 6th, boosted their exposure.
Based on the wallet's history, Jump believes it is improbable that the wallet that sparked the crash was linked to a professional trading company. The unknown wallet lowered its UST holdings by around $85 million through a series of transactions on May 7, a move that the crypto industry believes was the beginning of a chain of events that led to the wider calamity.
Credit: Source link