At the time of Friday's close, the crypto market's valuation stood at $1.65 trillion. Over the weekend, most coins crashed. The fall was initially led by Ethereum as it toppled from over $1730 to the $1300 range. Bitcoin did stabilize around $27k for a while, but on Sunday, it ended up crashing as well.
As a result, for the first time since February last year, the global crypto market cap dipped its toes below the $1 trillion mark. After depreciating by over 6% on the daily window, the value of all crypto tokens stood at $994.2 billion at press time.
Alongside the price dip, the number of liquidations started mounting. Per crypto market data aggregator and analysis platform CryptoRank, Bitcoin and alt positions worth more than $500 million got wiped off over the past 24 hours, with traders from OKX, Binance, and FTX being the most affected.
Bitcoin leads the way, alts follow
As far as the split is concerned, Bitcoin paved the path and singe-handedly registered liquidations worth $212 million. Ethereum was right behind at $160 million. Flamingo, Solana, and Cardano were among the other victims. The same can be evidenced below.
Goes without saying that long traders were hit harder than their short counterparts. Over the past 8 hours alone, $246 million long positions were forcefully closed when compared to the mere $74 million shorts.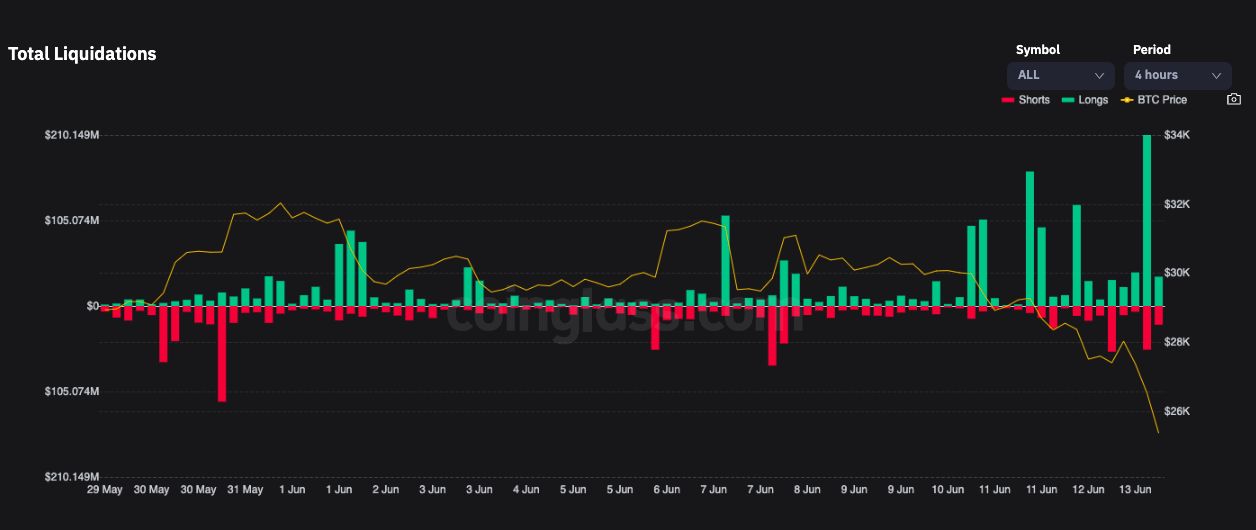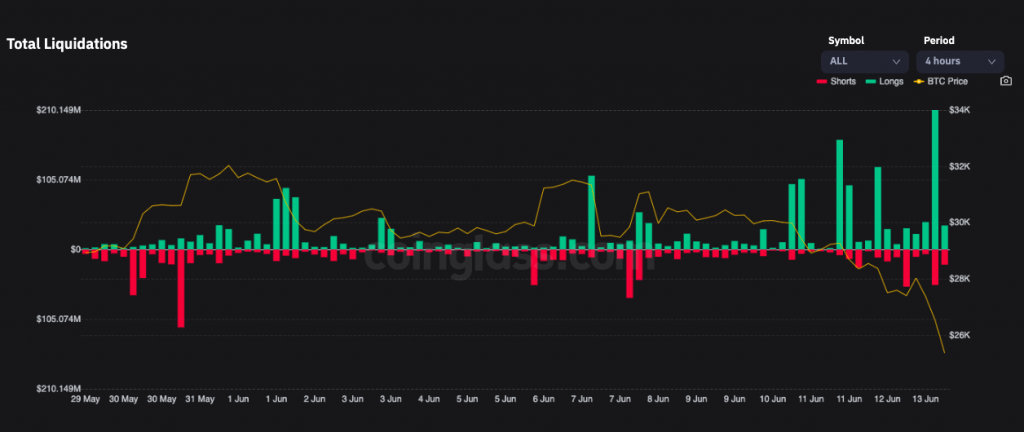 Man proposes, God disposes?
Despite the choppy state of the market, all hope wasn't lost. At press time "bullish" was trending on Twitter and people from the community were talking about a plausible recovery.

Talking alone doesn't work, right? Participants were seen giving life to words by placing bullish bets. With the market continuing to crash, longs on exchanges were speculatively reaching new highs. Per data from TradingView, on Bitfinex alone, the USD BTC value locked on long contracts was close to hitting the $100k mark.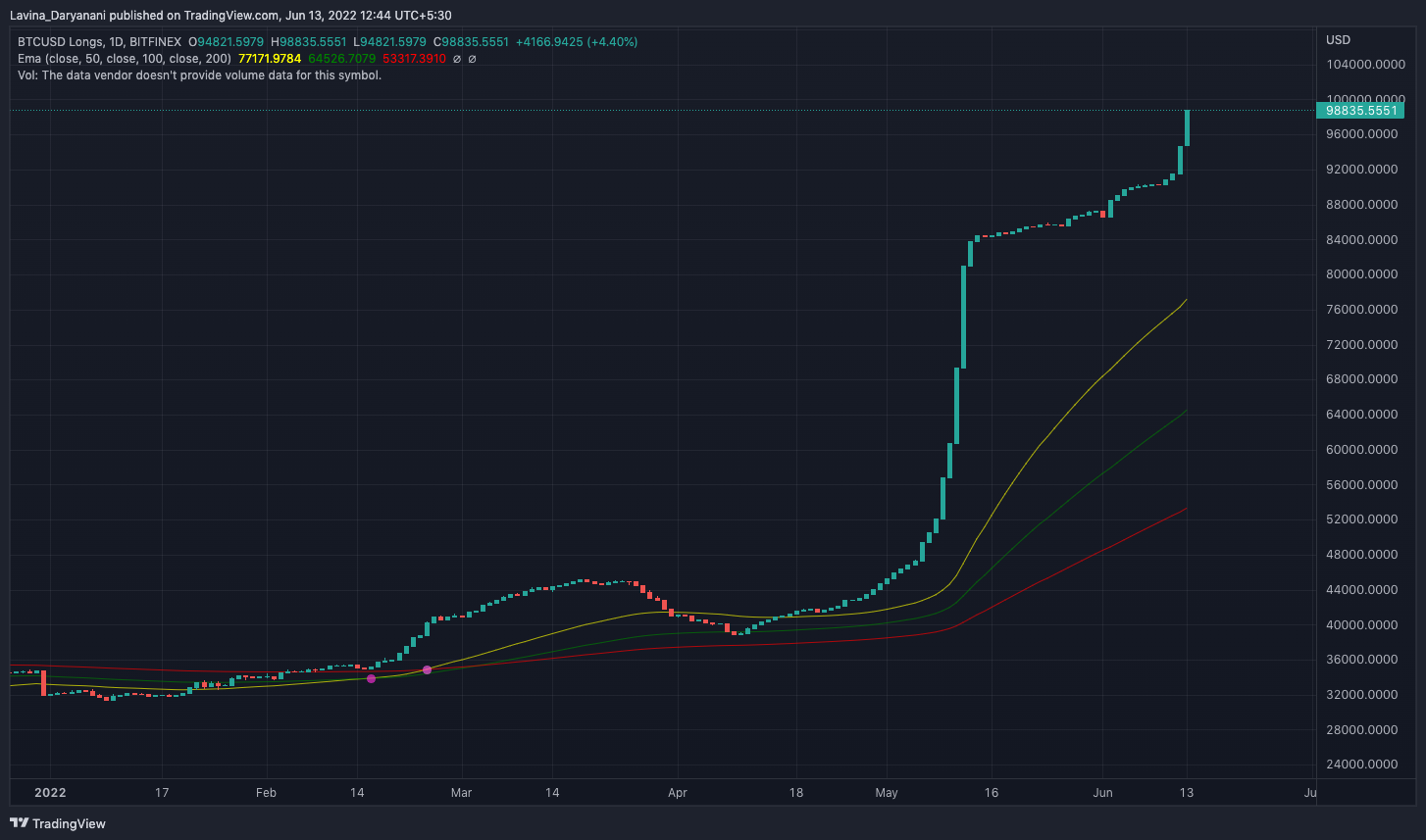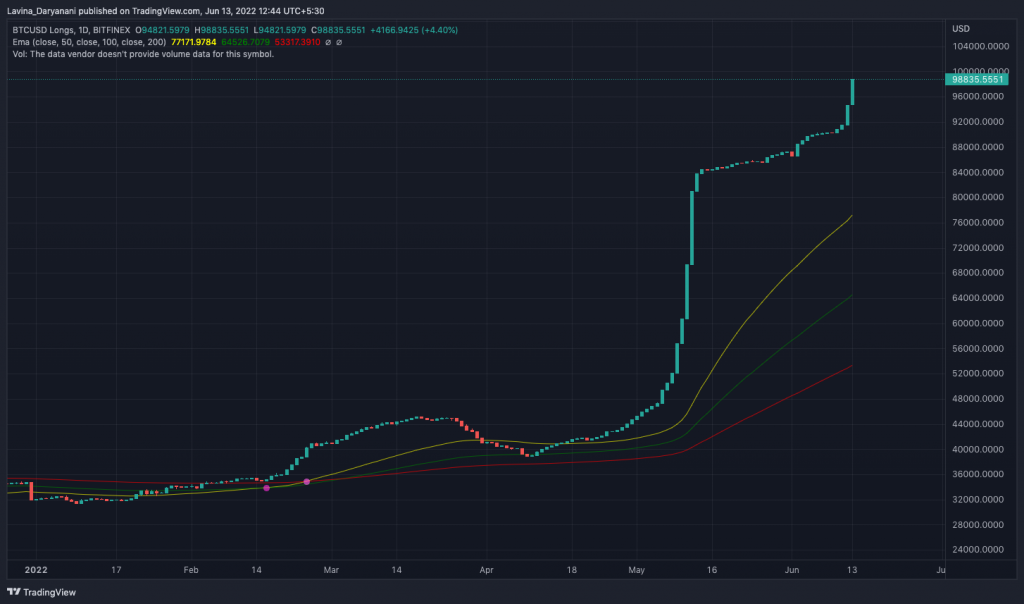 Despite the glimmer of hope, it shouldn't be forgotten that the market tends to swing in the direction opposite to the herd bias. History serves as a testament to the same. With no immediate strong support zone for Bitcoin, it is set to continue drowning before being rescued by buyers. We will discuss the same in another article.
But for now, looks like it is time to recollect the saying, "Man proposes, God disposes" and make peace with it.
Credit: Source link