Terra UST and Luna fell to $0 and scarred millions of investors around the world as their portfolios turned worthless. Terraform Labs founder Do Kwon turned the page as though nothing happened and created Luna 2.0 after receiving 65.50% of the governance votes. The founder has been barely speaking or tweeting about LUNC and seems to have washed his hands from the disaster. Investors on social media now claim that Do Kwon has abandoned LUNC and is much more concerned about Terra 2.0.
However, Twitter user 'FatManTerra', who has exposed the inner happenings of the Terraform Labs team stated that Do Kwon has intentionally stopped speaking about LUNC in its entirety because the team is trying to "clean up the evidence" about the crash.
Read More: Luna 2.0 Investors Face 30% Tax After Receiving their Airdrop in India
During a recent Q&A session on Telegram, a user asked FatManTerra why is Do Kwon avoiding talking about LUNC. FatManTerra responded that Do Kwon and the team are trying to make investors completely forget about the TerraUST and LUNC crash. He added that they're erasing all accountability for failures and moving on in life in general after crashing investors' money.
"A part of the motivation behind Terra 2.0 is to clean up the evidence. I believe that one of the motives for all of this is erasing Terra 1 from people's minds. So people forget the nature of the devastation that the UST/LUNA crash had on people lives. Do Kwon wants people to forget all of this.
FatManTerra stated that Do Kwon's primary goal from LUNA 2.0 is to make money for himself and his team. "He is trying to get people to focus on the next new things. So he can shrink accountability and also want to make money; that's his primary motive as always."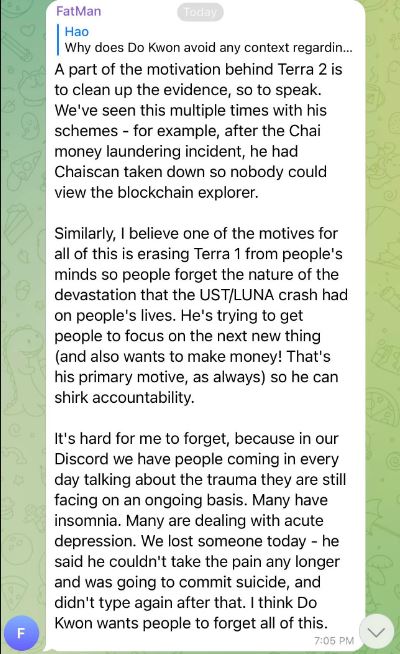 Read More: Leaked Luna 'War Room' Chat Log Goes Online For Public Viewing
Anger Against Do Kwon For 'Terra Luna Crash' Boils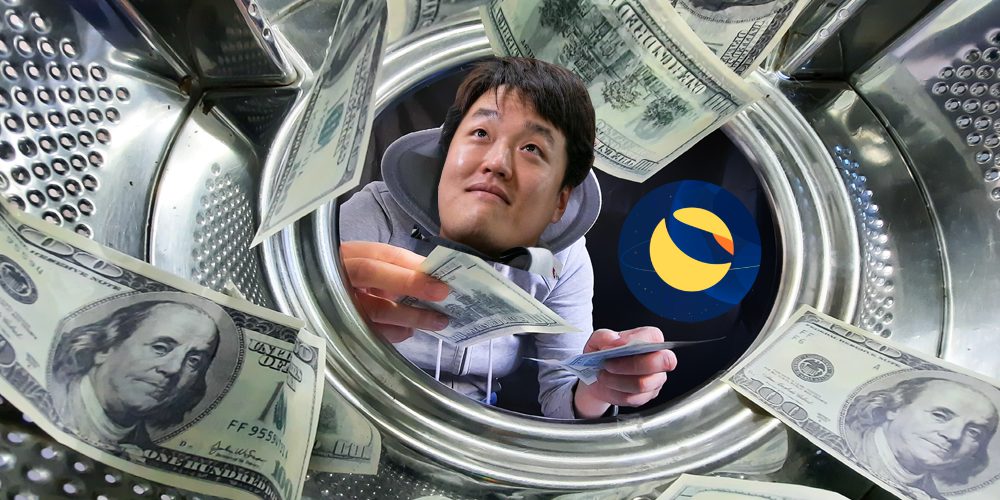 FatManTerra's Telegram Q&A session made its way into TerraLuna's Reddit sub-page and showcased yet again, the anger that investors have toward Do Kwon. A majority of them commented that they want Do Kwon to be fired from his position while the others called him a dangerous man in the crypto sphere.
There's nothing investors can do to take Do Kwon to task after reports claim he's planning to create another stablecoin. Read here to know more about his plans to launch a new stablecoin on the back of LUNA 2.0.
Read More: Terra Validator Leaks Secret Luna 'War Room' Chat Logs
At press time, LUNA was trading at $5.23 and is up 5.7% in the 24-hours day trade.

Credit: Source link