On day three of the BSV Global Blockchain Convention, General Counsel of the BSV Blockchain Association Marcin Zarakowski hosted a panel on regulatory compliance for blockchain and digital assets. Joining him were Angus Brown from Centbee, Seamus Andrew from Velitor Law, Dominique Lecocq from Lecocqassociate, and Rafael Schultz from Blockchain Punk Labs.
Introducing the panelists
Angus Brown is the co-CEO of Centbee, a Bitcoin SV wallet provider and remittance service company. Centbee has already helped 35,000 people send money home to their loved ones for tiny fees.
Seamus Andrew is a lawyer in London. Velitor Law specializes in disputes and regulatory advice. He notes that the number of clients seeking advice related to blockchain has increased substantially in recent times. Likewise, he cites an uptick in disputes related to lost coins and other issues surrounding digital assets.
Dominique Lecocq is a lawyer. His firm has offices in both Switzerland and the UAE and specializes in finance. Naturally, there's an overlap with the digital currency industry. He advises clients on a range of issues related to issuance, licensing, and more.
Rafael Schultz is a German entrepreneur and is the founder of Blockchain Punk Labs. His company is an accelerator that focuses on tokenizing assets for fundraising scenarios.
Different perspectives and jurisdictions
Zarakowski opens the discussion by pointing out that all of the panelists operate in different jurisdictions. He asks them to give an overview of the regulatory framework in their specific jurisdictions.
Schultz begins by explaining the situation in Germany. He jokes that Germany is usually slow when it comes to digital regulations but has been quick off the mark when it comes to digital assets. He tells us that Germany has the ambition to be the first country in Europe to truly accept digital assets and tokens. As of right now, companies can collaborate with regulated exchanges and can use popular digital currencies. He describes the situation as "wide open," meaning entrepreneurs in this industry are welcome.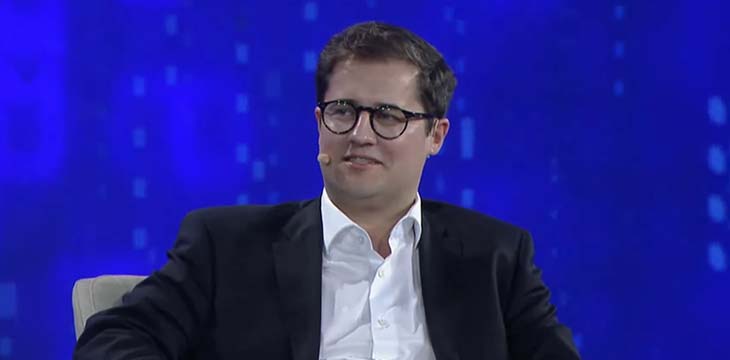 Lecocq tells us how things are in Switzerland and the United Arab Emirates. He says that Switzerland was quick to make sure regulations and laws matched up across different sectors. He notes that it's essential for rules around bookkeeping, taxes, and corporate accounting to exist alongside digital currency regulations, and he says Switzerland has done a good job in this regard. "Everything is ready," he says, noting many blockchain companies have decided to base themselves in Zug. As for the UAE, he says that the laws and regulations aren't yet totally harmonized but that there are opportunities for arbitrage because of this.
Andrew gives us an overview of the United Kingdom. He says London has largely got it right or is at least moving in the right direction. He says the U.K. has an advantage over places like the United States because there's only one government body to deal with (the Financial Conduct Authority), whereas in the U.S., there are many, and different states have different rules. Aside from the FCA's concerns about people trading unregulated securities, he says there's "not too much to worry about." What are authorities focused on? Right now, Andrew tells us it's money laundering and stablecoins. They want to make sure digital tokens aren't used for crime, and they want to make sure stablecoins don't pose a threat to the wider British economy if they become much more prevalent. Aside from these basic concerns, he says the U.K. government welcomes digital ledger technology.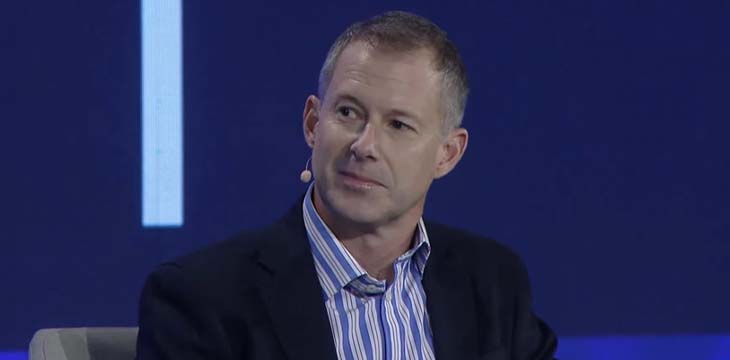 Focusing on South Africa, Brown tells us that his company Centbee serves 186 countries (and counting), so he has to understand regulations across the globe. He says that South Africa, where his company has chosen to domicile, is quite comfortable with digital currencies and blockchain technology.
On the different trends in the digital asset space
Zarakowski then steers the conversation in the direction of the various trends we've witnessed in the digital asset space over the years. From ICOs to DeFi, to NFTs, the industry is constantly changing. He asks the panelists for the different legal perspectives on NFTs.
Andrew describes NFTs as "an interesting area for legal disputes" and notes that they've already seen them cropping up. The main issue, he says, surrounds who owns what. He notes that to buy an NFT, one needs the private key of a wallet. However, this leaves open the possibility of fraud and/or identity theft. He notes that it's possible that someone has intercepted someone else's private key. At this point, Andrew highlights something vital: under English law, you can fall afoul of money laundering laws if you can't demonstrate that you took steps to ensure that the person who gave you a private key was, in fact, its rightful owner. He also sees the possibility of classic intellectual property disputes around NFTs.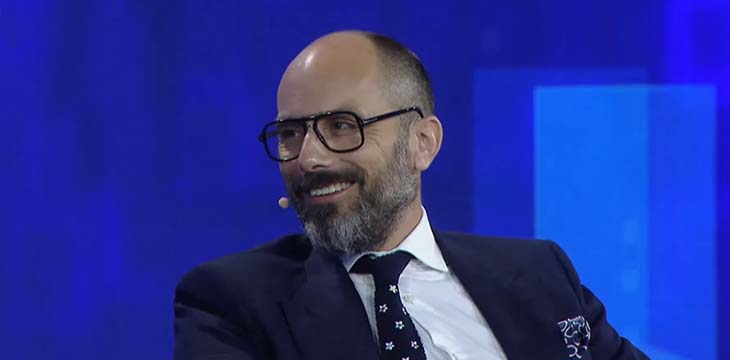 Lecocq notes that NFTs pose a different challenge; whereas securities and banking laws could apply to standard tokens, each NFT is unique. He highlights other potential complications, too. Like how most NFTs are generated by computers with only small differences between them in a given issuance, so it could be argued that they are standardized and that securities laws apply. He says that many of these issues are unresolved and that litigators will have to hash them out and come to resolutions.
What can we expect from regulators going forward?
Wrapping up, Zarakowski asks the panelists to give a quick summary of what they expect from regulators in their jurisdictions in the future.
Schultz begins by explaining that there are already many regulations coming in Germany, but he hopes that the European Union will unify and harmonize their laws. He hopes that NFTs will not be regulated, and he encourages entrepreneurs to start using tokens now without fear.
Lecoq shares his point of view that in relation to technology, regulators are always late. He expects this to continue, and therefore, he expects the work for lawyers to be plentiful going forward.
Andrew seconds the notion that the regulatory systems will take time to catch up. Still, he believes they will catch up to activities that authorities regard as "old-fashioned, regulatable activities." He says that the smart blockchain and digital asset businesses will embrace regulations rather than work against them.
In closing, Brown says that Centbee has always been willing to work with regulators, and he believes this is important for customers, shareholders, and other stakeholders. He emphasizes that the panel is about law and order and that order means "systems behaving in a predictable manner." He believes that order is essential and that regulations play a role in that.
Watch the BSV Global Blockchain Convention Dubai 2022 Day 1 here:
Watch the BSV Global Blockchain Convention Dubai 2022 Day 2 here:
Watch the BSV Global Blockchain Convention Dubai 2022 Day 3 here:
New to Bitcoin? Check out CoinGeek's Bitcoin for Beginners section, the ultimate resource guide to learn more about Bitcoin—as originally envisioned by Satoshi Nakamoto—and blockchain.
Credit: Source link